Last month was epic for my new found company's journey into inclusion. On top of registering an official trademark for Disabling Ableism the Modern Pathway to Inclusion, I had the distinct honor to deliver five speeches to organizations that are promoting the allyship of disability inclusion in our world.
It started with a speech to Odessa College's staff and students in their diversity equity and inclusion programs. It truly fills my heart to share my story and messages on ableism and inclusion to those who are leading today and into tomorrow.
I also delivered my message to another key segment of our society with three different companies in the realm of multifamily real estate, an industry which provides homes and a place of belonging to millions of Americans through housing. One of these was a virtual event and the following two were in front of live audiences.
All three were very successful and speaking my message to Tricap Residential, CAPREIT and Bridge Property Management in front of managers and executives that maintain and operate the thousands of properties is sure to have an impact for their companies and residents who live in their units.
The opportunity to travel to Orlando, FL and then straight to Phoenix, AZ for back to back speaking engagements opened my eyes to the kind of schedule I am heading into. Im not complaining at all Im SO very grateful and excited for all of the many opportunities in front of me.
The traveling itself is a full time job in inclusion as my husband and I navigated through four different airports, three airlines, way to many aisle chairs to get on and off the planes (yuck) two separate car rental companies and two hotels. Every step of the way encountering varying accessibility to their services. All of these are opportunities for sharing how we NEED to do better. While practicing and adapting my methods of inclusion all along the way.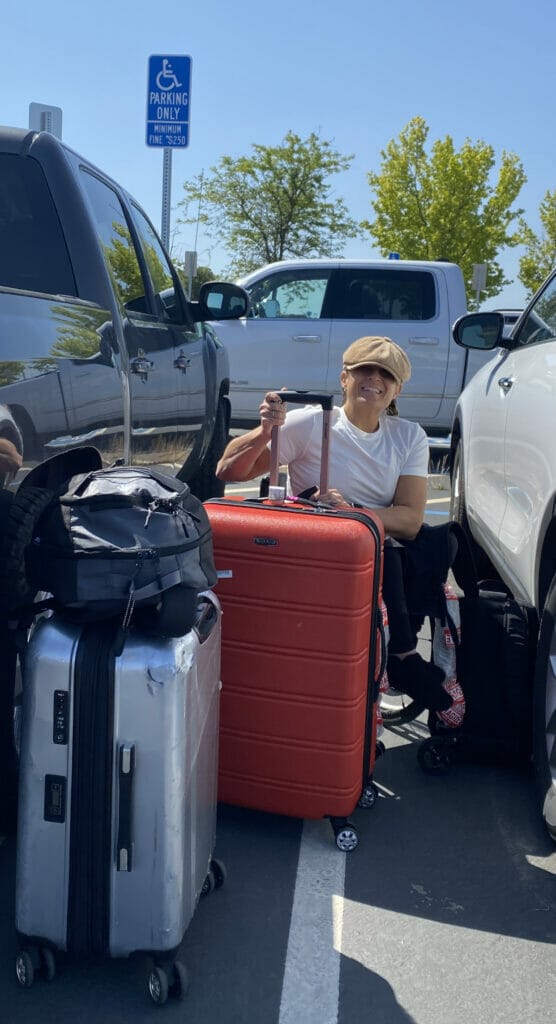 Alongside of these achievements I returned for another appearance with a leading provider of web accessibility technology on the internet. An informative session with legal experts, their tech professionals and me discussing the inherent benefits of accessibility inclusion for people with disabilities on all websites.
What's up next in May? Spring is in the air and the launch of our first product along with it.
Our Disabling Ableism the Modern Pathway to Inclusion® Microlearning Series is COMING SOON! Please inquire if you are interested to learn more!