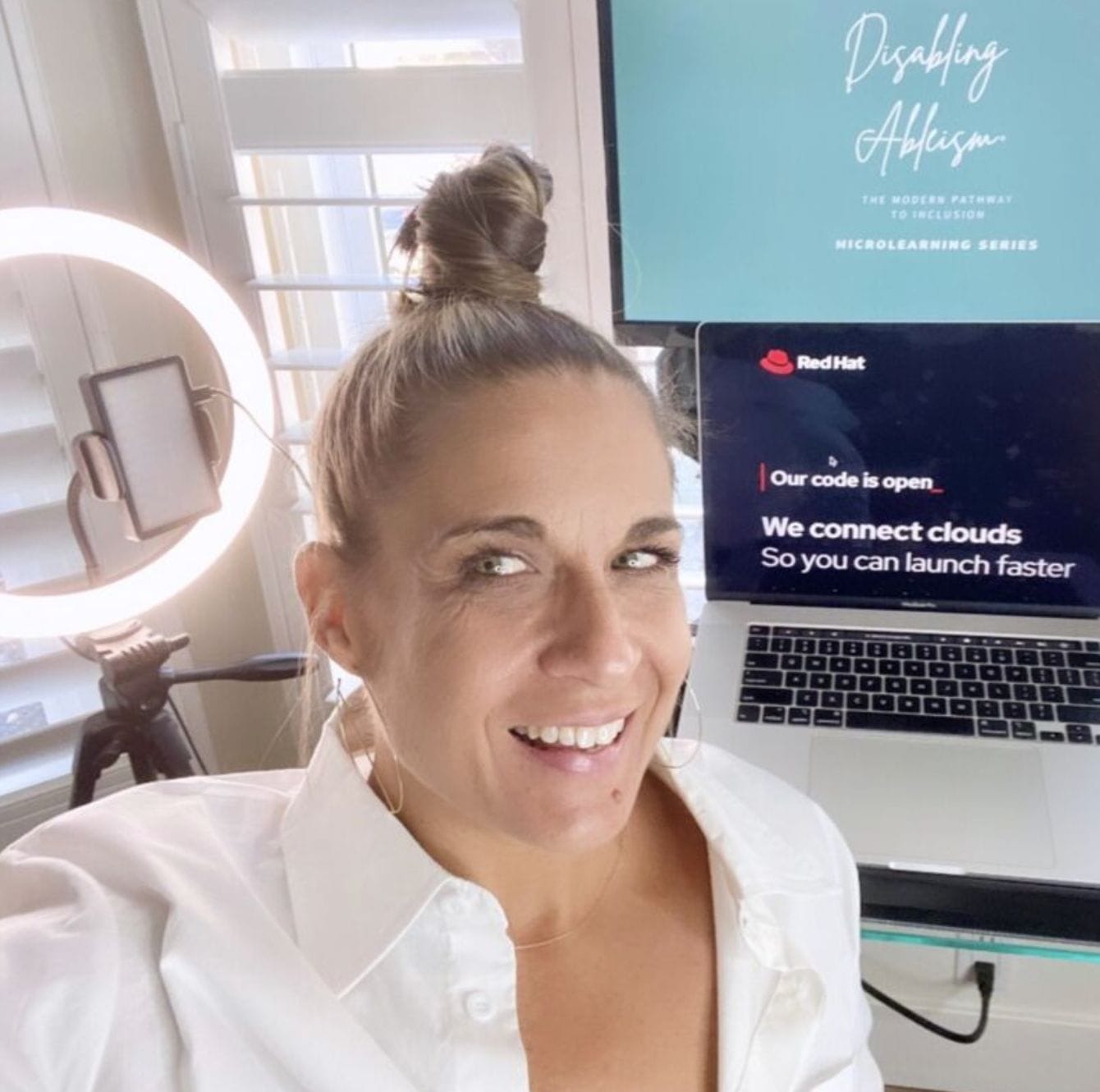 Thanks so much Red Hat Diverse Abilities DEI Team and the Red Hatters that attended my Disabling Ableism MicroLearning Series (5 sessions) designed to introduce the inherent benefits of disability inclusion lessons. on #Ableism, #LanguageMatters, #Accessibility, #Innovation and more!
Red Hat is the world's leading provider of enterprise open source solutions! Definitely check them out! ??
It was super apparent that Red Hats commitment to hire creative, passionate people who are ready to contribute their ideas, help solve complex problems, to make an impact is right on ?!
The engegement their team gifted me was reflective of this 100%!
I'm grateful. ❤️
It was an absolute pleasure working with both Jamie Edson & Catherine Weeks on this project.
You are BOTH the BEST! ??
✅ P.S. Thank you for #Testimonial love!
"Alycia presented her Disabling Ableism Micro-learning Series to Red Hat, and it was exactly what we were looking for to help our community of employees understand the impact of ableism and how to disarm it in their day to day lives. Red Hat can take this information and build how "We Will!" provide accessibility for our employees and our customers." ~ Catherine Weeks, Director, Experience Engineering
More info on our Disabling Ableism #MicroLearning Series ??https://lnkd.in/gcVKNmRz