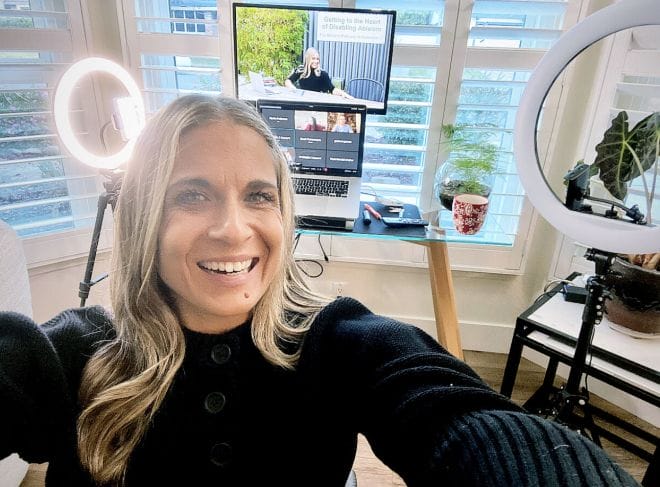 Thanks so much for inviting me to speak at your DEI Summit 2022 today FleishmanHillard! ? The theme "Agents of #Change" was so good! Inspiring teams to leverage #Strengths and #Superpowers to find paths forward in reaching personal and professional goals and dreams! LOVE IT!!!!
Thank you for embracing my message of #DisablingAbleism and for creating space for #Disability#Inclusion and #Accessibility within your organization and beyond!
ID: Alycia sitting ready to speak in her studio wearing black and smiling big excited to be at the event!